About Me
Charlotte Iggulden is a Surrey based artist, who began producing bespoke commissions and selling original oil paintings after her teachers began buying her work at secondary school. Since then she has won the Surrey County Council Art Award in 2005 for her art project on vanishing cultures and has been fortunate to have participated in national and international art exhibitions for fifteen years. Alongside her solo and group art exhibitions, she has regularly contributed her paintings to environmental conservation charities and is currently collaborating with international conservation companies for bespoke projects. Her work is held in private and public collections worldwide.
She specialises in oil paint and pencil in a detailed realistic style for a variety of subjects, although she enjoys experimenting with her technique for commissions.
Having been awarded academic scholarships to study English Literature at Royal Holloway, University of London (Royal Holloway holds awards for being the most beautiful university in the UK, largely due to its stunning Grade I listed Founders building), she now enjoys writing an art blog, covering the many subjects that influence her art. These include marine and environmental conservation, culture, architecture, design, space science and art history amongst others.
She has exhibited her seascapes and botany paintings alongside Chinese activist and contemporary artist Ai Wei Wei, micro-engraver Graham Short, as well as hypperrealist artist and official Royal Portrait painter, Darren Baker at his gallery on Charlotte Street, London Fitzrovia. She is currently collaborating with Darren on a commission based fine art enterprise in Dubai.
Permanent exhibitions in the UK include a popular gallery in Polperro, Cornwall and a solo show at the Surrey County Council register offices (Grade II listed The Mansion in Leatherhead, Artington House in Guildford and Rylston in Weybridge).
She will be exhibiting alongside Burmese artist, Min Wae Aung, at the Panchi Sayargyi U Thu Kha Centenary Art Exhibition at the Strand Hotel, Yangon on 13-15 November 2018, celebrating the birth year of one of the most influential artists in Myanmar: Saya U Thu Kha (1918-2007).
Charlotte continues to produce commissions, as well as original paintings; please enquire for more information.
A work of art which did not begin in emotion is not art.
Paul Cezanne
Where the spirit does not work with the hand, there is not art.
Leonardo da Vinci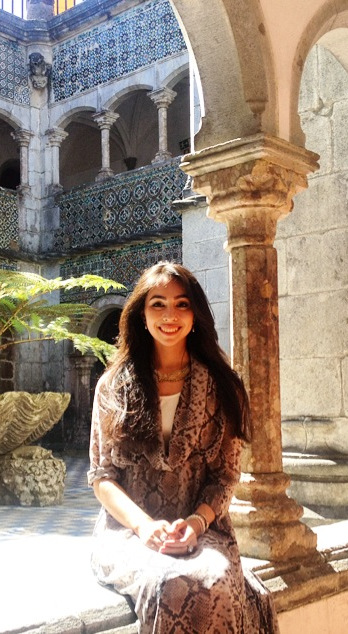 Charlotte Iggulden
All images are subject to copyright and are the property and work of Charlotte Iggulden.