About Me
Charlotte is an award-winning fine artist and writer; she specializes in oil painting and drawing a variety of subjects including portraits, seascapes, landscapes and wildlife for commissions, art exhibitions, galleries, auctions, and charities. She depicts a variety of subjects in a predominantly realistic, detailed style, but also enjoys experimenting with abstract art, surrealism and impressionism.
Charlotte has been producing commissions and selling non-commissioned oil paintings and drawings since she was 15 years old, when her teachers began buying her work. Her first commission was for Professor Robert Winston, presenter of the BBC programmes, Child of Our Time and Superhuman.
Charlotte exhibits her artwork nationally and internationally; her paintings are in private and public collections worldwide. She loves the natural world and has donated paintings to support The Environment Trust.
Having been awarded academic scholarships to study English Literature at Royal Holloway, University of London and pursue her interest in writing, she now enjoys creating an art blog and LinkedIn articles that cover the many subjects that influence her art. These subjects include her faith, her family, marine and environmental conservation, culture, portraiture, architecture, design, space science and art history amongst others.
In June 2019, Charlotte was selected to participate in an inaugural Skills to Film Training Weekend, hosted by Pinewood Studios and ScreenSkills, with the aim to transfer her skills into a film career.
Alongside her academic and creative writing, Charlotte is also a trained marketer, editor, researcher and business writer, and provides these skills to individuals and companies on a freelance basis. Her most recent client was an Energy consultancy business.
To find out more about Charlotte's artwork and writing, please visit her blog or social media.
Where the spirit does not work with the hand, there is not art.
Leonardo da Vinci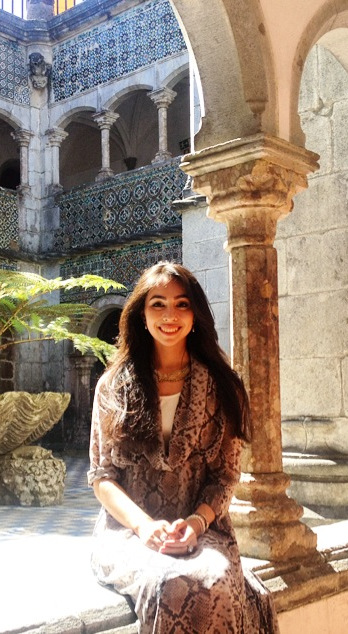 Charlotte Iggulden
All images are subject to copyright and are the property and work of Charlotte Iggulden.